Mother & Baby Yoga
Update 26th March:
I've been busy this week launching my online classes and will be trialling these for the next few weeks. So far so good! I am currently just offering these to current students and am inviting everyone to join a closed group for general yoga, pregnancy yoga and mother & baby yoga. So contact me if you haven't received an invite.
Yoga for you and your baby together! These relaxed and friendly sessions teach both you and your baby to some simple and enjoyable yoga practices. You can attend from early postnatal up to when your baby starts crawling. Beginners to yoga welcome.
You can feed and change your baby whenever you need to. Some of the babies are asleep during the sessions which is fine as you can spend more time focussing on your own practice. There is always time for relaxation in these sessions which helps tired mums recharge.
For mums: simple yet effective postnatal recovery yoga for body and mind including focus on realigning spine and pelvis, stabilising the pelvis and core muscles including pelvic floor, abdominal and back muscles. I am a teacher trainer for Birthlight who specialise in promoting women's health around birth so I have a wealth of experience in helping women through this key transformation.
For babies: easy massage and fun holds and movements adapted to baby's stage of development. The babies love to watch their mums move and enjoy the songs and rhythmical movements.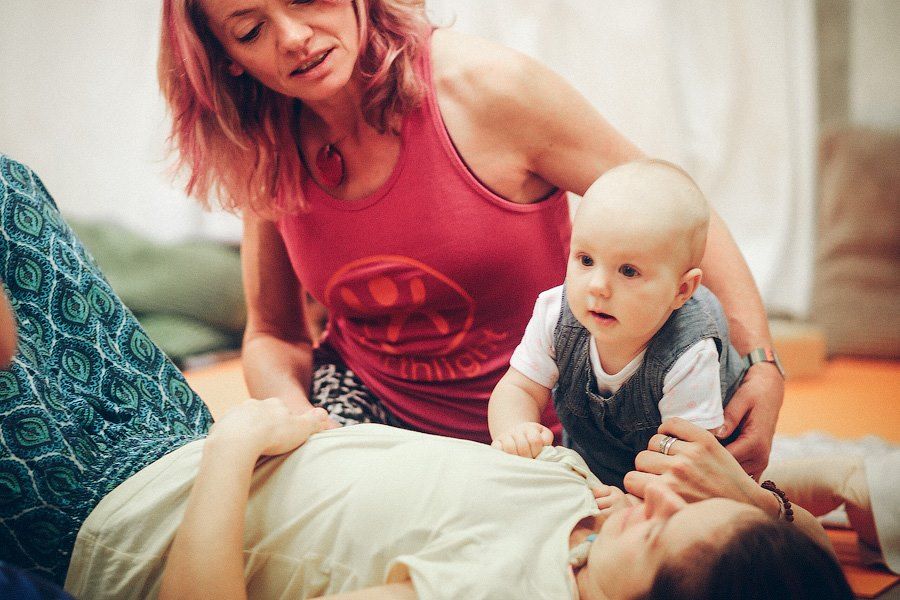 Thursdays
10:00 - 11:30am; Babies 4 months up to crawling
12:00 - 1:30pm; Newborns up to 4 months