26th April 2022 update. General Yoga: A new five week block has started from w/c 25th April and will run until early June as there are some weeks when I am not available to teach - please see the relevant page for more details. Bookings for this are now open or you can pay casually. Go to my general yoga class page for more details.
I will also be continuing to running the pregnancy yoga class on Wednesdays 6.45 -7.45pm at Warwick Space, 71 Coten End, Warwick CV34 4NU. Go to my pregnancy yoga page for more details as there are again some breaks in the teaching weeks.
The zoom links to attend the general yoga classes remain the same and are available on the facebook group - please just ask to join if you are not already a member as this is a lot easier for me than e mailing out the links individually.
I am currently running my classes on a month by month basis, rather than termly or half termly.
I will at least for the time being be continuing to livestream the general yoga classes as before and will upload one recording per week to the facebook group.
The closed facebook group is: https://www.facebook.com/groups/443302236444712 where the links to the recordings will be available. It's a closed group so please request to join if you are not already a member. This group will only be open to people who are currently attending or enrolled on my classes.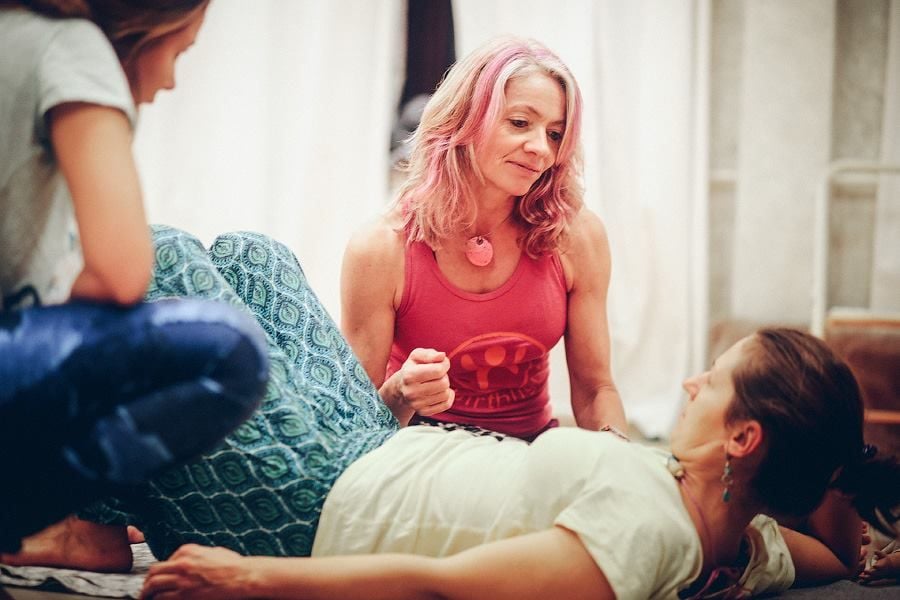 Hatha is a style of yoga which develops both flexibility and strength, among many other benefits. It includes a balance of breathing practices, physical postures and relaxation. The asanas are done relatively slowly and deeply, rather than moving fast from one to the next.
Many classes are only one hour long - most of my mine are 90 minutes long which means that the pace in unhurried, to have some headspace and time out, and to experience each practice more deeply. This is also true of the relaxation as there is proper time for this in the session not just a brief 2 or 5 minutes. Our physiology changes for the better when we relax so this is a key and integral part of the yoga.
Find out more about my background and qualifications
Find out about the wide range of classes available
Find out where the classes are held
Look up my dates and times
Reserve your space in one of my classes now!