Yoga with Belinda
Update 27th April:
I am now running general hatha (4 x weekly) and pregnancy yoga (3 x weekly) classes online. I am running them in four week blocks at a cost of £30. If you join after the first week the cost is pro-rata for example joining in week 3 the cost is £15.
I am also continuing to offer private and small group sessions as well as preparation for labour workshops so please get in touch about these.
I am welcoming bookings from current students as well as ex and new students. If you are a complete beginner to yoga please contact me first before booking so that I can send you a health form to fill in. You can attend a class for FREE then sign up afterwards if you would like to continue so contact me first and I can send you the form and the link to the class you would like to trial.
Once you book I will be inviting you, if you are not already a member, to join a closed group for general yoga and pregnancy yoga. I post any changes to class links on these groups as well as recordings of two sessions of each type weekly. So please contact me if you haven't received an invite.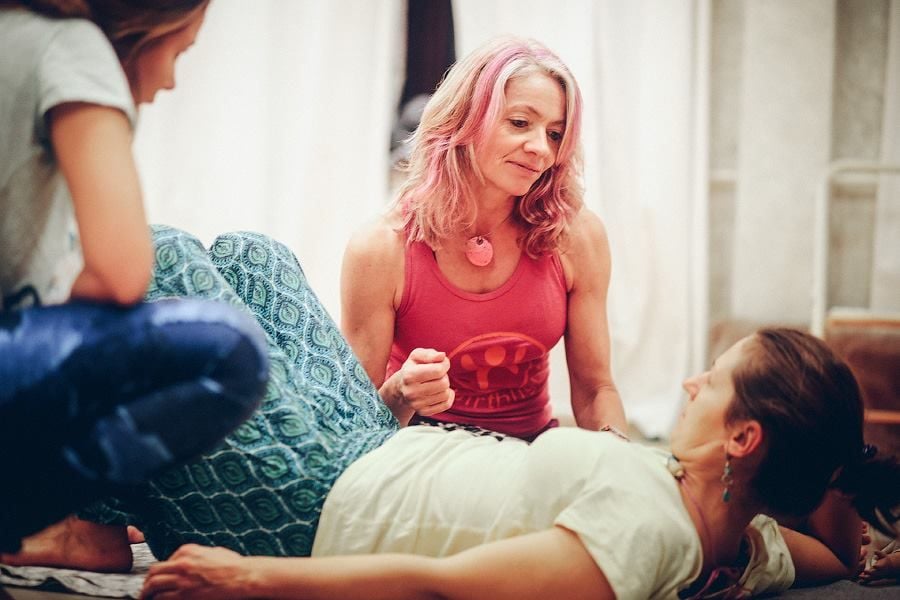 Hatha is a style of yoga which develops both flexibility and strength, among many other benefits. It includes a balance of breathing practices, physical postures and relaxation. The asanas are done relatively slowly and deeply, rather than moving fast from one to the next.
Many classes are only one hour long - most of my mine are 90 minutes long which means that the pace in unhurried, to have some headspace and time out, and to experience each practice more deeply. This is also true of the relaxation as there is proper time for this in the session not just a brief 2 or 5 minutes. Our physiology changes for the better when we relax so this is a key and integral part of the yoga.