Update summer 2022:
The general yoga classes have now ceased for the rest of the summer and will resume w/c 19th September. Bookings are now open for these classes which you can either attend casually at £10 per class or block book for a discounted rate. In the meantime you can access several months of weekly recordings from my facebook group and making a donation of £10 by clicking the book now link to online yoga for August 22. Go to my general yoga class page for more details.
The Wednesday evening pregnancy yoga classes are continuing during August. A new (second) pregnancy yoga class will run on Mondays 7.45 to 9pm in Leamington from 19th September. Go to my pregnancy yoga class page for more details.
A new mother and baby yoga class will run on Tuesdays 12-1pm in Leamington from 27th September. Go to my mother & baby yoga class page for more details.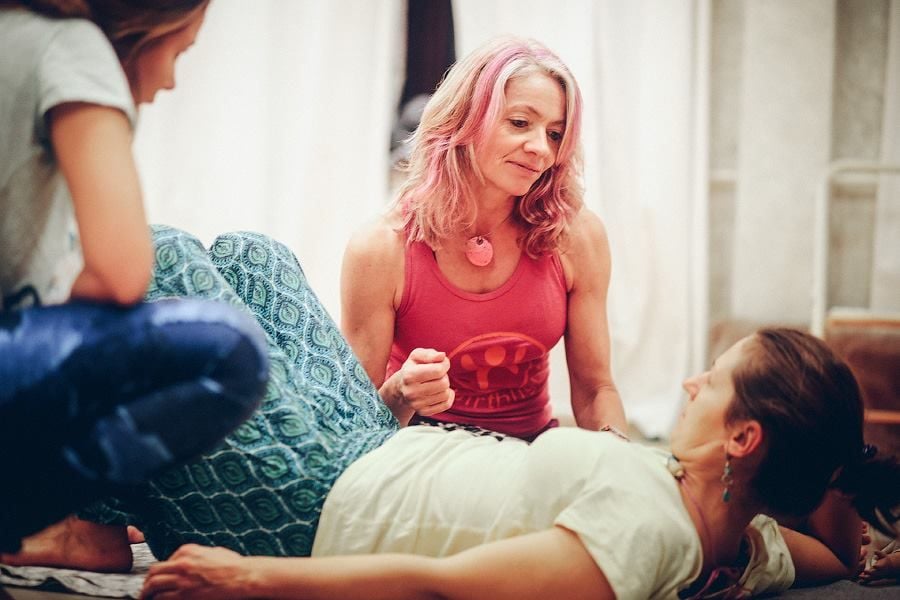 Hatha is a style of yoga which develops both flexibility and strength, among many other benefits. It includes a balance of breathing practices, physical postures and relaxation. The asanas are done relatively slowly and deeply, rather than moving fast from one to the next.
Many classes are only one hour long - most of my mine are longdr than this which means that the pace in unhurried, to have some headspace and time out, and to experience each practice more deeply. This is also true of the relaxation as there is proper time for this in the session not just a brief 2 or 3 minutes. Our physiology changes for the better when we relax so this is a key and integral part of the yoga.
Find out more about my background and qualifications
Find out about the wide range of classes available
Find out where the classes are held
Look up my dates and times
Reserve your space in one of my classes now!