Pregnancy Yoga
Pregnancy yoga from 14 weeks up to birth. These fun and enjoyable sessions are specially designed to be both safe and effective for pregnant women. Learn easy ways to alleviate common ailments, such as back ache, pelvic pain, indigestion and insomnia. In later pregnancy learn how yoga can help prepare you for labour and birth.
I can show you how you can bring yoga into your everyday life so that you can enjoy a healthier and more vibrant pregnancy. The sessions allow you and your baby time to relax as well as to meet other pregnant women in a relaxed atmosphere.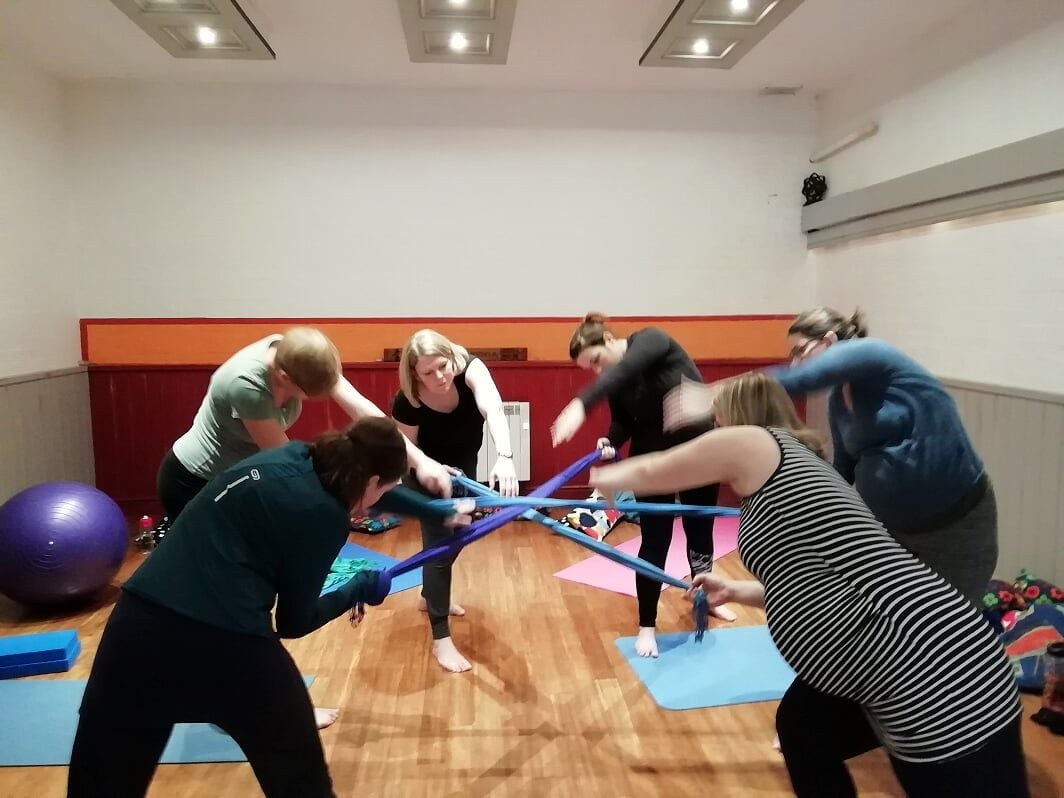 November to December
Wednesdays: 6th November to 11th December October
£60 for 6 Weeks
LATEST NEWS: Both the Wednesday evening classes are now fully booked for the September block. Please join the waiting list (no payment needed) as spaces regularly come up or if there is enough demand I can run an extra class.
Tuesdays: 5th November to 10th December
£60 for 6 Weeks

January to February 2020
w/c 6th Jan to w/c 10th Feb
February to April 2020
w/c 24th Feb to w/c 30th March
each block £60 for 6 Weeks