I am now able to offer in person individual and couples sessions but can also continue to offer these online to those who prefer so please contact me if you would like a private session.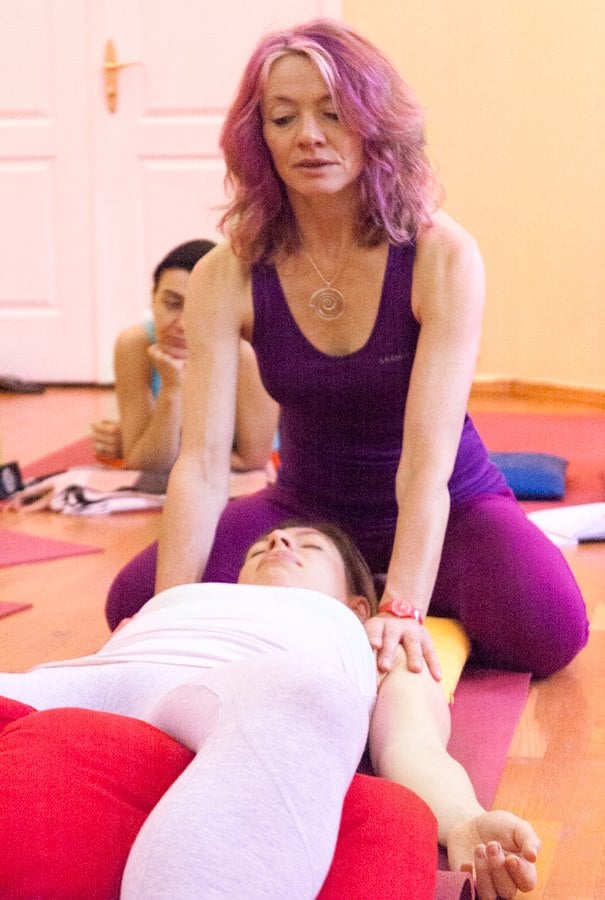 I can offer one to one yoga sessions either at my home in central Leamington or at your own location if within a short distance from Leamington. Alternatively I can offer them remotely via skype.
These sessions last 60 - 90 minutes cost £65.
They are ideal if:
You want more individual attention than in a group session, such as for a particular health condition or to help during a phase of your life.
You would like to enjoy all the many benefits of yoga but cannot get to a regular class.
You are a couple or small group and would like a session tailored to your needs
For new mothers: You have recently given birth and would like a recuperative session or set of sessions either at your home or even in the hospital to set the foundations of postnatal recovery through realigning your spine and pelvis and reconnecting with your breathing after the birth
For pregnant women and their partners: You wish to have a tailored session for you and your partner to help prepare for labour and birthing. I do offer regular birthing group classes but if you can't attend one of these then a private session is available. Please note these birthing sessions last 2.5 hours and the cost is £75.
A single regular session costs £60, a longer pregnancy birthing session is £75. Cancellation without at least 24 hours notice will be charged at 50%.