About Belinda
Why choose me as your yoga teacher?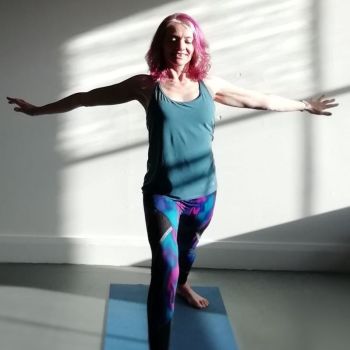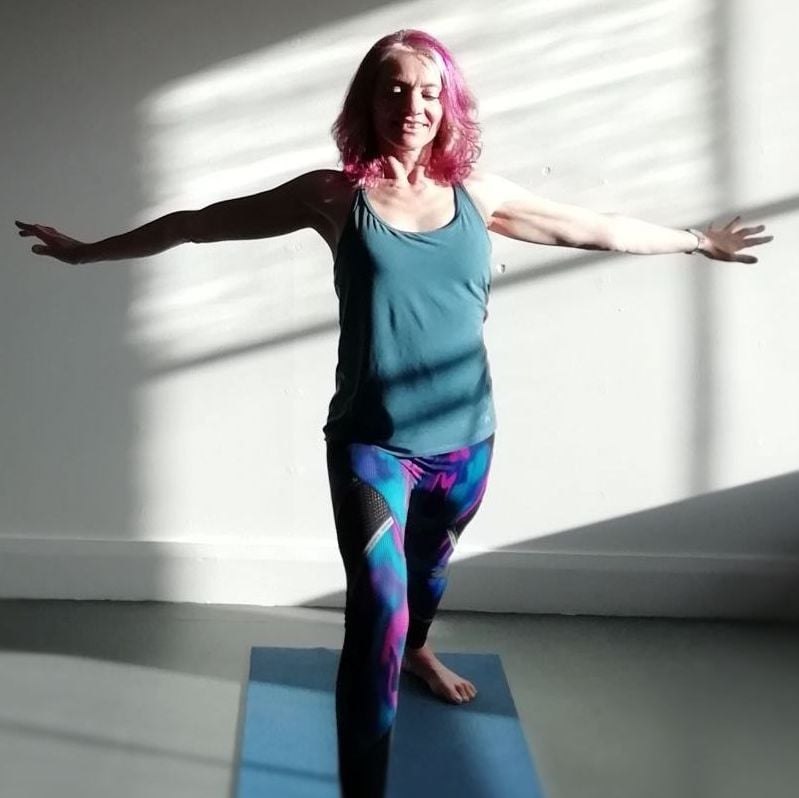 I am very experienced at yoga teaching - I have over 30 years practice of doing yoga and around 20 years teaching experience. This means you are in safe hands!
I did my first yoga class when I was just 17 years old and have loved it ever since! It gives my body a great feeling of being able to move effortlessly and joyfully. It also creates a space for me to escape to - a haven for my mind and a chance to return home to myself whatever is going on in my life. I honestly can't imagine a life without yoga. It has sustained me through many life changes, including my pregnancies and a divorce, and I am confident that it will carry on helping me. I always aim to help people find how they can use their yoga as a resource in their everyday life and not just something for they do on the mat.
I originally trained with Friends of Yoga (FrYog) and gained my full teaching qualification at the end of the two year course in 2000. FrYog's motto is 'Yoga with a smile' which I always aspire to as I believe that the yoga room should be a friendly and welcoming space, and a sanctuary from everyday life.
I then qualified with Birthlight as a perinatal teacher in 2003 - Birthlight is a charity dedicated to the wellbeing of women and their families through yoga. I qualfied as a baby yoga teacher with them in 2004. I now work as a Birthlight tutor, running teacher training courses in the UK and internationally. Here are some photos of me running courses in Moscow: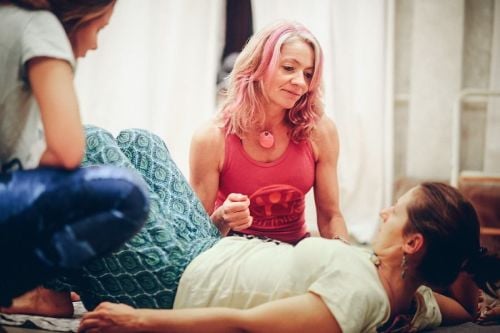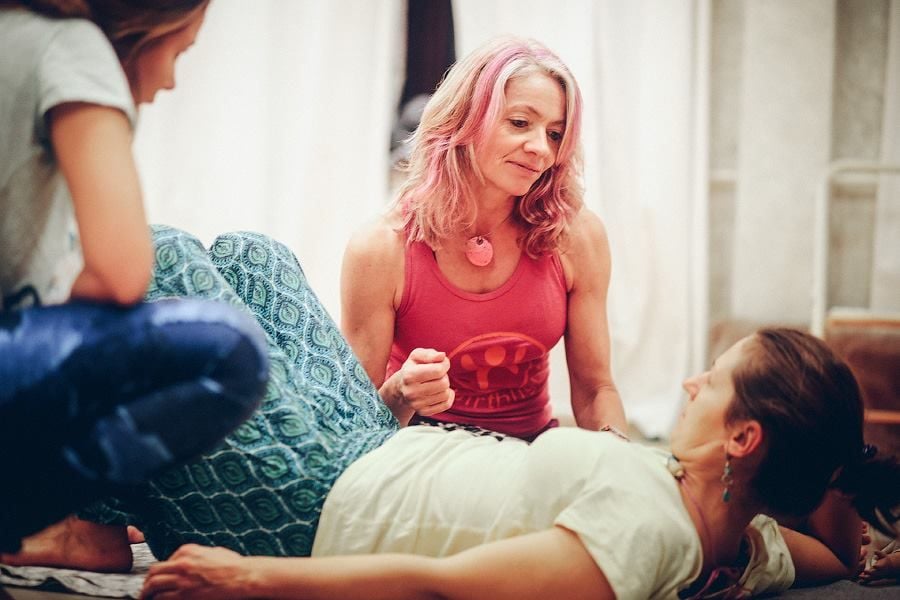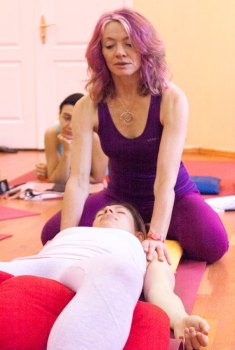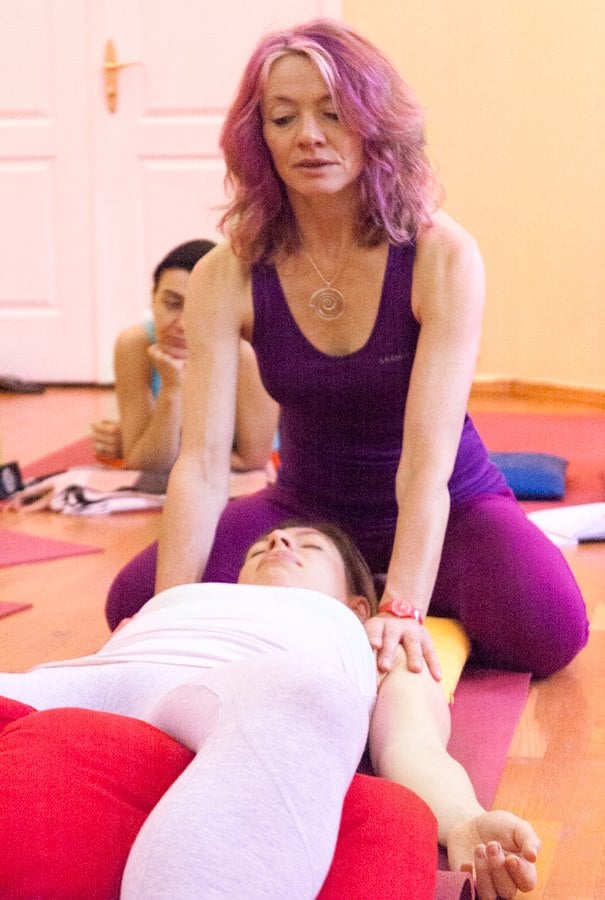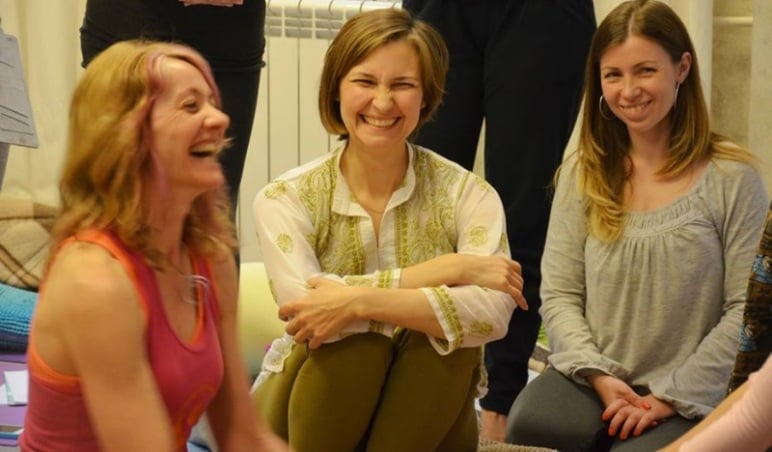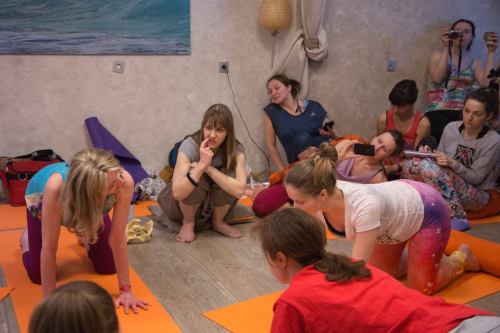 Do join us !