My Well Woman classes are specially designed to enable vibrant female health. Many women practice yoga but still feel tension in their bodies and in their minds. These yoga classes will show you easy and enjoyable ways to create more hormonal balance, to release stress, to promote optimal posture and alignment, to enable deeper breathing, to create pelvic stability and core strength.
They will suit you if you feel more comfortable practicing yoga in a relaxed female only environment. Or maybe you are wishing to conceive or want yoga to help your fertility journey? Or have painful periods and want to find practices that help ease discomfort as well as create more hormonal balance? Or maybe you have had a baby recently and wish to recover both physically and mentally? Or you had your children longer ago but still experiencing problems such as prolapse and poor core strength? Maybe you are feeling the changes that come with the perimenopause and the menopause and want to find out how yoga can support during this time. You may be postmenopausal and want to maintain both strength and balance in body and mind.
If any of these apply to you, or you just love yoga, then do join these sessions which are open to women of all lifestages and abilities.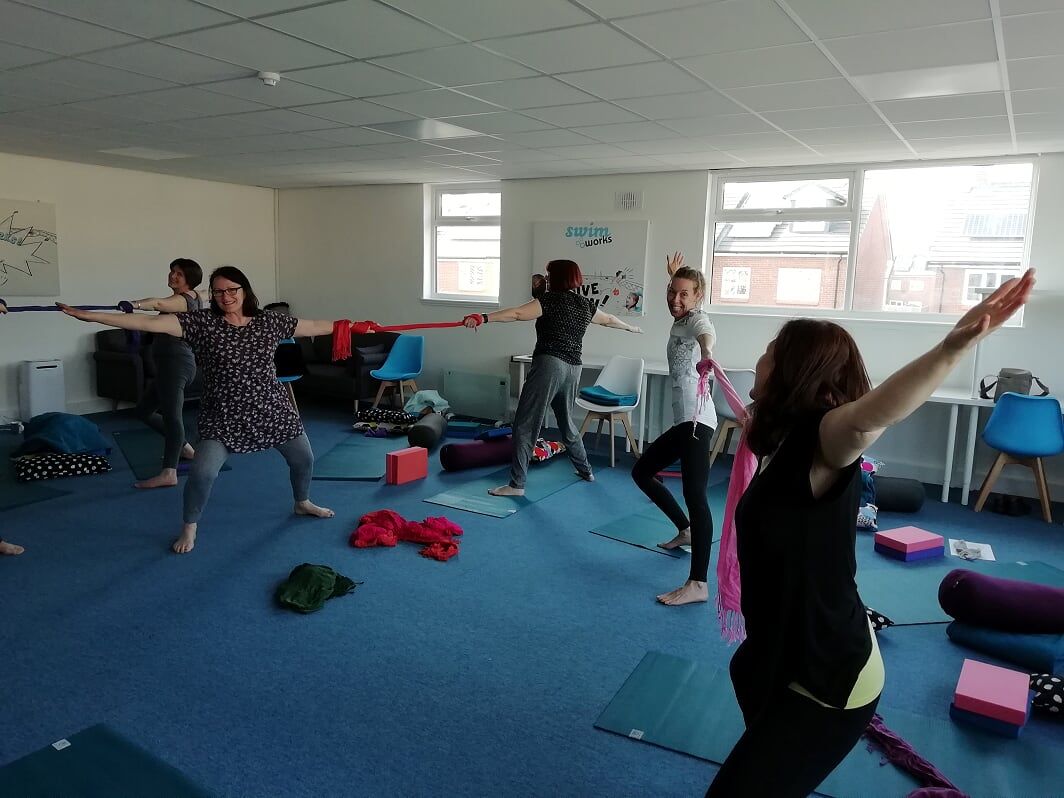 What to Bring: You are welcome to bring your own equipment, otherwise everything will be supplied for you. Please wear comfortable clothing such as leggings and a t-shirt.